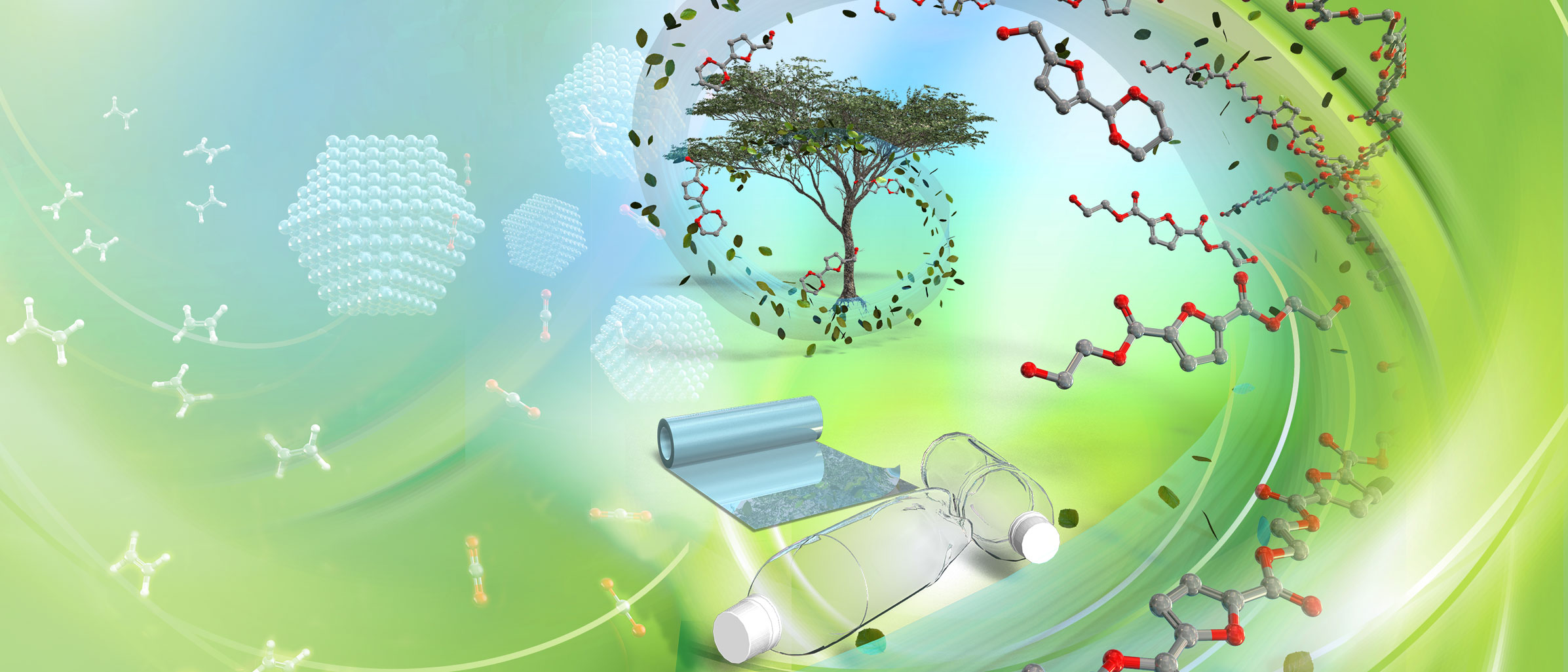 Advanced catalytic technologies for sustainable development
of our society using renewable resources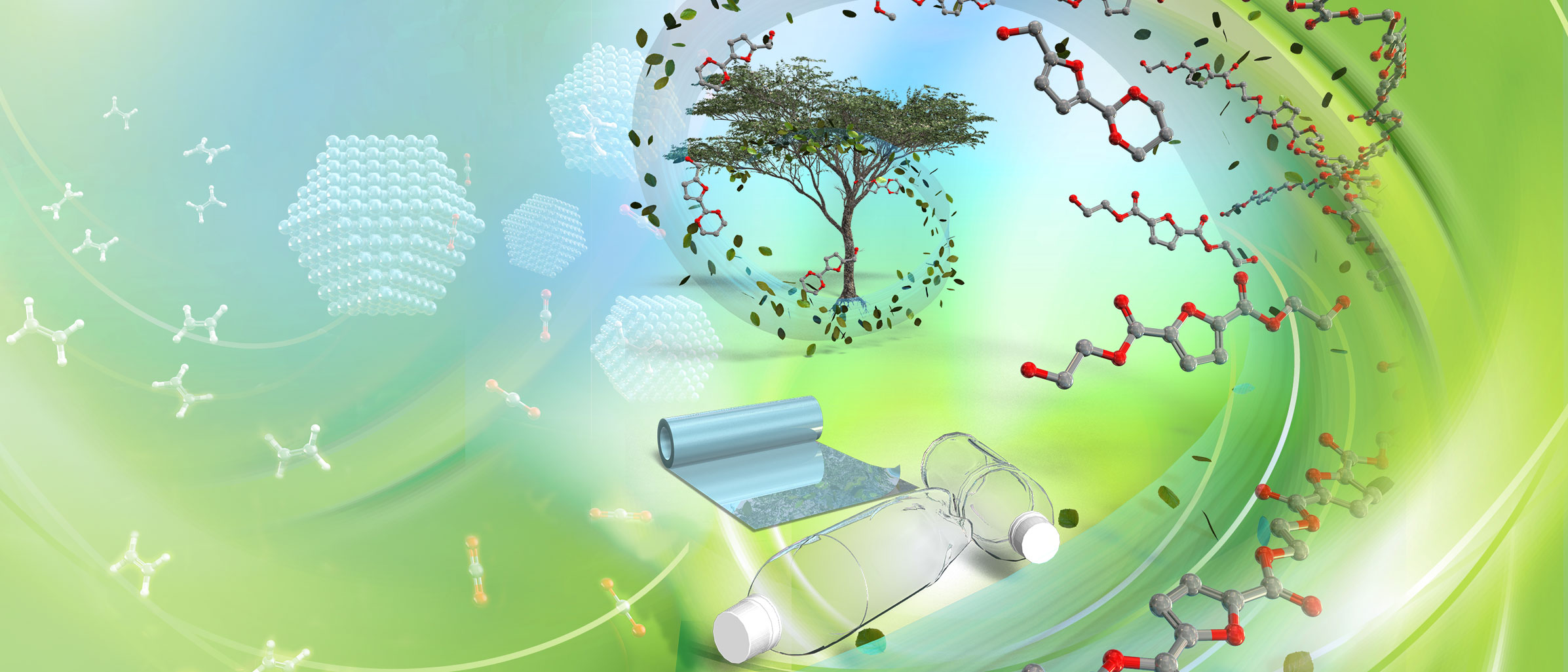 Advanced catalytic technologies for sustainable development
of our society using renewable resources
化石資源に依存せず,再生可能な炭素資源からのエネルギー・化学品製造を確立することは、持続可能な未来社会の基礎となります。中島研究室では、この"ビジョン"を実現するための研究活動に取り組んでいます。具体的には、ありふれた植物資源を"再生可能な循環型炭素資源"と位置付けて、それを利用したエネルギー・化学品製造のための要素技術を開発します。化学反応を支配する"触媒"を追求し、"高い生産性と環境負荷が極限まで少ない次世代化学反応プロセスによる持続可能なものづくり"の実現に貢献します。
グリーンケミストリー
触媒法バイオマス変換
バイオマスプラスチック
酸塩基触媒
担持金属触媒
保護基による副反応制御
Building a sustainable society requires a different paradigm using renewable carbon resources such as non-edible biomass and CO2 to produce fuels and platform chemicals in future chemical industries. Our vision is to design catalytic reactions using new heterogeneous catalysts and lignocellulose-derived hydrocarbons, in which scalable production of platform chemicals can be accomplished while minimizing environmental load and energy consumption in work-up processes. We aim at continuously developing novel catalytic reactions that contribute to smart utilization of renewable carbon resources for our future.
Green & sustainable chemistry
Catalytic biomass conversion
Biomass-derived plastics
Acid-base catalysts
Supported metal catalysts
Protecting strategy to control byproduct formation
大学院生募集
中島研究室は大学院環境科学院の環境物質科学専攻,環境触媒化学コースに所属し,大学院生を幅広く募集しています.触媒化学を基本として,再生可能炭素資源の新たな利活用技術を生み出すことに興味がある方,を歓迎します!研究室見学を希望される方、入学を検討される方、まずはメールにて気軽に連絡してください。
北海道大学 触媒科学研究所
教授 中島清隆
nakajima[at]cat.hokudai.ac.jp [at]を@に変更してください
Student opportunities
We are accepting applications from motivated students wishing to pursue a Master's or PhD degree. Nakajima group is affiliated with the Division of Environmental Materials Science in the Graduate School of Environmental Science. We welcome those who are interested in catalytic biomass conversion to realize sustainable development of our society. Please visit "admission page" of the graduate school or the division to obtain the information on entrance examination and admission procedure.
Contact information
Kiyotaka Nakajima
Professor
Institute for Catalysis Hokkaido University
Phone: +81-11-706-9132 (FAX 9131)
E-mail: nakajima[at]cat.hokudai.ac.jp